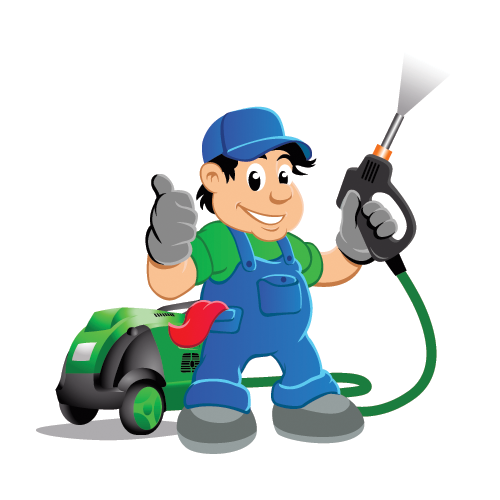 With all the time you've spent at home this year, you may have noticed things you hadn't really noticed before – like how dirty the exterior of your home is. Being at home more has also given us time to tackle projects that are pretty far down on the to-do list – like cleaning the exterior of your home. Let's talk about why pressure washing your home is a good investment of your time and energy.
It improves your home's curb appeal
First things first – pressure washing your home makes it look clean and inviting, thus improving your curb appeal. If you're selling your home this summer, then it's incredibly important to pressure wash your home. Buyers are out in force this season because of record low interest rates. You need your home to stand out, and pressure washing helps to achieve that goal. Even if you aren't selling, pressure washing improves the look of your home and your neighborhood. Curb appeal affects home values, and good curb appeal shows people that you care about your home and your community.
It's an important part of your home's maintenance
Pressure washing isn't just important for cosmetic reasons. It also helps with the maintenance of your home. When you pressure-wash your house, you help to prevent build-up of things you don't want, like dirt, mold, and mildew. Allowing these things to build up on your home can cause your building materials to deteriorate or even rot over time. This could cause expensive leaks or repairs. Eventually the building materials may need to be replaced. By pressure washing your home, you're helping to ensure that the exterior of your home stays in good shape for the long haul.
It keeps your family healthy
Many people are sensitive to mold and mildew. It can harm those who have allergies or asthma. When you pressure-wash your home, you remove those irritants and help to keep your family and loved ones safe and healthy.
It prepares surfaces for painting
This summer is an excellent time to tackle large-scale home projects. Since we're spending so much time at home, you can finally get to those items on your to-do list that you've wanted to do for years. For some, this could mean painting the exterior of your home. An important step in painting the exterior is to get it ready to receive the new paint. Pressure washing the outside of your home removes grime and loose paint so that you have a smooth surface for your project. If you're going to invest the time and money in painting the exterior, then it's important not to skip this step.
It's incredibly satisfying
If none of the reasons above have persuaded you that pressure washing is a good idea, then maybe this reason will – it is incredibly satisfying. Watching years' worth of dirt and grime just magically disappear with almost no effort is fun! Many people find pressure washing to be a relaxing activity. It has the power to transform the exterior of your home and renew your pride of ownership.
Compliments of Virtual Results