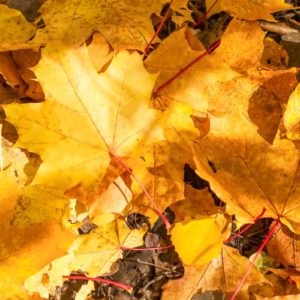 It's almost time for sweaters, fall foliage and pumpkin spice lattes. And if you're like some homeowners, it may also be time to sell your home. While fall may not be the most popular time to list your home for sale, it can have its benefits. Follow these tips to make your home for sale stand out this season.
Know your buyers
When selling in the fall, it's important to understand who the most likely buyers are going to be. This allows you to target your efforts for the appropriate audience. Most families with schoolchildren probably made moves during the summer so that their kids would be settled in time for the school year. In the fall, you're more likely to encounter empty-nesters and millennials. Be sure to highlight amenities that would appeal to people in these age groups. This could include the ability to walk to nearby restaurants or any smart-home upgrades you may have made. In addition, think about staging an extra bedroom as a home office or gym.
Amp up your curb appeal
Fall is an easy time to add some curb appeal to your home. Be sure to clean up all the yard debris and dead leaves and clean sidewalks and driveways. Display some potted mums and pumpkins on the front porch.
Take photos now
A late fall or winter landscape can look pretty bleak. A gray sky, brown grass and bare trees don't show your home off at its best. If you're able, take marketing photos of your home now while the weather is nice and trees still have their leaves.
Create a cozy atmosphere
Fall brings with it cooler temperatures, so it's important to make potential buyers feel comfortable and warm. If you have a fireplace, make sure it's clean and in working order. If possible, have a fire going during showings. While you don't want to go overboard with seasonal decorations, a tasteful fall centerpiece or door wreath can add considerable charm. Nothing beats the scents of fall, so don't be afraid to bake a pie or light a scented candle.
Check the furnace
Before you turn on the heat for the first time, check the HVAC system. Change the furnace filter and vacuum vents. An inspection is going to include your furnace, so it's better to discover problems now so you have time to fix them.
Turn on the lights
Fall also means shorter and darker days. In order to make your home appear as bright and spacious as possible, open all the curtains and blinds during showings. Turn on all the lights, adding more as needed. Also be sure to turn on closet and appliance lights. If the walk up to the front door is dark, install some outdoor lighting along the path.
Be flexible
Lastly, understand that fall schedules can be more hectic. Weather can easily derail plans. Be flexible with showings and your closing date whenever possible.
While autumn can be a slower time in the real estate market, it doesn't mean you can't sell your home quickly and for a great price. Follow the advice above and you can maximize what the season has to offer.
Compliments of Virtual Results