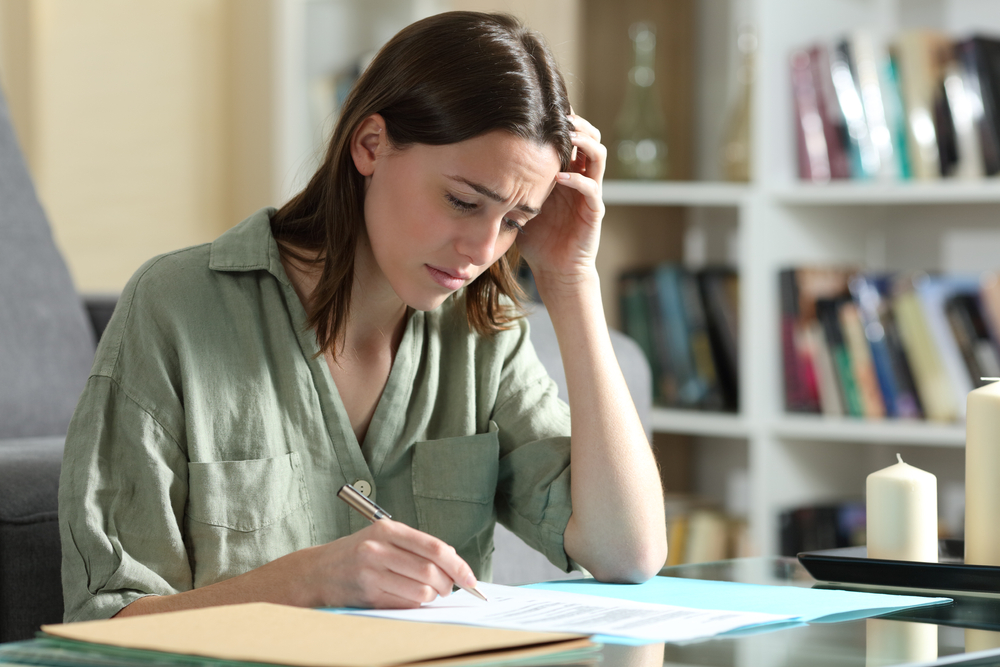 The real estate market is hot, and buyers know they need to act quickly in order to get an accepted offer. Unfortunately, that may lead some buyers to rush into an agreement, only later to regret their decision. So how do you deal with homebuyer's remorse -- or better yet, prevent yourself from having it at all? Here's what you need to know.
Make a list of your needs
One of the best ways to head off buyer's remorse is to know exactly what you're looking for in a home. Get clear down to the neighborhood, the number of bedrooms, and any other features that are extremely important to you. It's harder to feel regret about your purchase if you're going into the deal with your eyes wide open. Getting clear about what you're looking for in a home will make it easy to know when you've found "the one".
Don't overpay
Nobody wants to pay too much for a home. But in today's market, you may face the temptation to offer more than you can afford. Bidding wars are becoming more common, and when you're feeling the pressure to compete, you may offer to pay more than other buyers. This often means paying more than what you budgeted for, or worse -- paying more than your income can handle. Before you begin your search, find out >how much house you can afford and stick to your budget.
Don't waive the inspection
We understand that as a buyer in today's market, you need to do what you can to be competitive. But don't be tempted to waive the home inspection contingency to have your offer accepted. A home inspection is an invaluable part of the home buying process. It can reveal issues with the home that the seller has not disclosed. Sometimes these issues can mean very expensive repairs that you'll be forced to deal with once you become the owner. Don't leave yourself vulnerable by waiving your right to a home inspection.
Shop around for a mortgage
Another common reason for buyer's remorse is feeling like you didn't get a good deal on your mortgage. Mortgage rates have been at record lows since the pandemic began. But that doesn't mean that every lender will offer you the same deal. For this reason, it's important to shop around for a mortgage. There are many types of mortgages out there, and you may find you get a much better deal with one over another. You can save yourself thousands of dollars in the long run simply by comparing the mortgages that are available to you.
Trust your instincts
Buying a home is one of the biggest financial decisions you'll ever make. While it's important to listen to your head when making your decision, you should also trust your gut. Don't be overly influenced by other people's opinions about the home. After all, you'll be the one living there, not them. If something feels off, then trust that instinct. On the flip side, if you feel very enthusiastic about your purchase while others aren't so sure, you should also listen to your intuition. Trusting yourself to make the right decision for your needs and lifestyle will help to ensure that you don't experience buyers' remorse down the line.
Compliments of Virtual Results