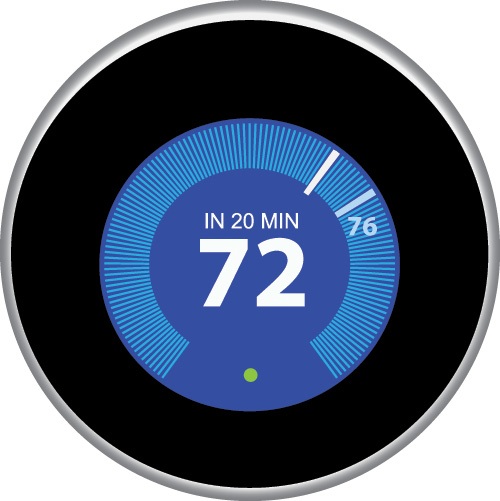 Homebuilder confidence is at an all-time, despite the pandemic. With a shortage of inventory of existing homes, builders are constructing new homes to keep up with buyer demand. Are you one of the homebuyers that are considering purchasing a newly constructed home? Then these are the "must-haves" you should include whenever possible.
Smart thermostat
Keeping your home at the optimal temperature while still saving money on your energy bill can be a challenge. That's why there's no excuse not to install a smart thermostat. It's easy to program a smart thermostat to heat up or cool down at specific times of the day, and many of them will learn your habits and adjust to your needs. While you may pay more upfront for a smart thermostat, it will save you money over time.
EV ready and heated garage
Electric cars are the trend of the future. Many vehicle manufacturers are rolling out electric versions of their cars, and they're becoming more popular with consumers. While you can charge a car on a 110- or a 220-volt outlet, it's more efficient to have a dedicated charging machine. Be sure that your garage will have enough electrical service to accommodate an electric vehicle in the future. And while you're at it, make sure it's heated, too, if you live in a cold climate. This is especially true if you want to use your garage as a workspace or home gym.
Outdoor electrical outlets
More and more of us are using our outdoor spaces as additional living areas – especially during the pandemic. It would be incredibly helpful to have multiple electrical outlets installed around your yard to accommodate lights, decorations, equipment, and even movie nights under the stars.
Mudroom
We've all become hyper-aware of the germs we are potentially bringing into our homes. Having a mudroom helps to corral contaminants before they come into your home. They can be located near the front or back door and can include places to store coats, boots, sports equipment, and packages.
Laundry rooms near the bedrooms
Who doesn't hate carting laundry baskets up and down the stairs? More and more new homes are including laundry rooms near the bedrooms so that putting clothes away is a breeze. They can be situated on the main floor near the master bedroom. If you also have bedrooms on the second floor, then you can have a small laundry closet up there as well.
Deep kitchen drawers
Are you tired of trying to find a lid to a pan in a deep, dark cabinet? You can eliminate this problem by installing deep drawers instead of cabinets. Deep drawers can fit plates and bowls as well as pots and pans. And they can be pulled out so you can easily see and reach their contents.
Accessible features
Finally, think about the future when you're designing your new home. Including accessible features will make it much easier to age in place. This includes a main floor bedroom and bathroom, wide doorways to accommodate a walker or wheelchair, eliminating unnecessary stairs, and installing a ramp at your main entrance.
Compliments of Virtual Results