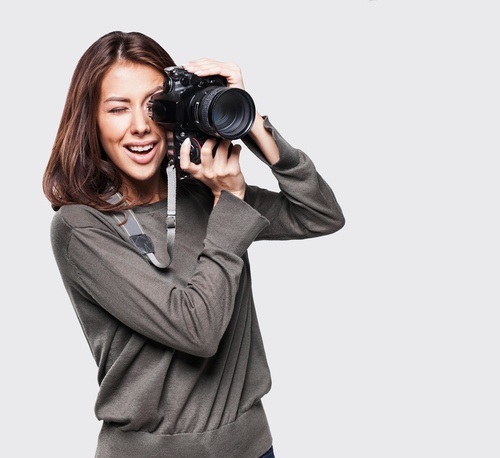 The first place most potential home buyers will look at your home for sale is online. This means it's crucial that your listing photos showcase your home in the best possible light. Here are our best tips for how to make your home look great in photos.
Ask who will be taking the photos
Depending on how much your home is selling for, your agent may hire a professional photographer or they may choose to take the photos themselves. When interviewing agents, check out the photos for their listings to determine the quality. Ask who will be taking the photos and what type of equipment they will be using.
Get your home ready
You want to make sure your home is staged to sell. Clean the windows, polish the floor and shine appliances. You want these surfaces to gleam. Clear away all clutter, especially on kitchen and bathroom counters. Remove all personal items. Neatly make all the beds, fluff pillows and smooth bedcovers. Add some finishing touches like a vase of flowers or a beautiful plant.
On the outside, clean up dead leaves, remove clutter like children's toys and set out some colorful potted flowers. Keep your car parked in front of the house until it's time to take pictures so you don't end up having to shoot around a neighbor's car.
Flood your home with light
On picture day, you want your home to look as bright and spacious as possible. Open all the curtains and shades. Turn on all the lights.  Avoid taking photos on overcast days or at night. Try not to rely on camera flashes, which flatten photos and cause unappealing shadows.
Focus on the positives
By now, you know your home's selling points. Maybe you have a lovely wood-burning fireplace, or an exceptional view from the master bedroom. Be sure to take plenty of photos of all your home's best features, and make sure they are all in working order on photo day.
Choose the best angles
Keep in mind how you frame each photo to ensure you are showing as much of the room as possible. It's best to photograph rooms from a corner or a doorway. When photographing the outside, get some shots from an angle so that you can illustrate your property's depth. Avoid getting obstructions in the photos, like telephone poles and electrical wires.
Take lots of photos
There's nothing more dispiriting than reviewing your photos after your shoot, only to discover you didn't get all the good shots you hoped for. Digital photography makes taking lots of pictures easy, so don't be afraid to go overboard. Give yourself plenty of photos to choose from.
Edit the finished photos
Once you've decided on the photos you are going to use, they can be lightly edited to enhance them for lighting quality and color and to crop them to best show them off. Most computers have built-in photo-editing programs. You can also find some great free photo-editing sites online.
Compliments of Virtual Results