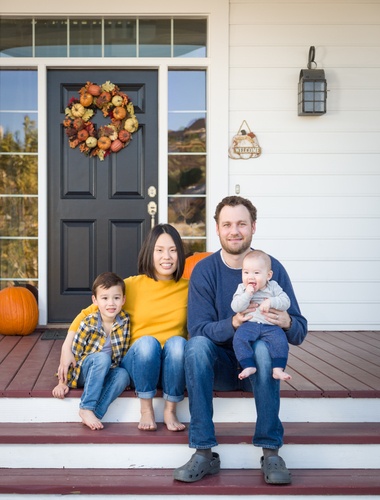 Traditionally, summer has been the best time to sell a home. It's the time of year when families with children most often choose to move so that their kids will be settled in for the new school year. But the pandemic has totally upended the housing market, and we're living in a new paradigm. For this reason, fall 2020 has turned into an exceptional time to sell your home. Here's why.
Interest rates are at record lows
If you tune into the news, then you're well aware that interest rates have hit an all-time low. Rates have fallen below three percent during the summer and may even fall lower than that by the end of the year. And while we'll probably see these historically low rates for the foreseeable future, they will eventually go away. This is driving up demand as buyers flock to the market to take advantage of these incredible rates.
Millennials are finally entering the market
For years, experts have been trying to predict when Millennials would enter the housing market in a big way. While this generation has been unable to buy in previous years for reasons such as sizable student loan debt, it seems that many are now ready to become homeowners. This internet-savvy age group has been searching online listings for months or even years, waiting for the right time to make their move. For many, this perfect storm of wanting more space because of the pandemic and the current economics of buying a home make it the best time to take the leap.
Home prices are on the rise
Because of this surge in demand, home prices have held steady and even gone up in competitive markets. Selling your home at a time when prices are high is always going to be a good idea as you will have an easier time getting a good return on your initial investment. Economists predict that home prices will continue to rise in the near future.
More homeowners are able to move up
The pandemic has made us all realize how important our homes are to our health and well-being. And now that many of us are working or going to school from home, having extra space for these activities is essential. Many homeowners who have equity in their homes are deciding that now is a good time to upsize their living situation by using the equity in their current homes to help finance their purchase.
There is a shortage of homes for sale
Finally, fall 2020 is a great time to sell because there continues to be a shortage of homes for sale. The pandemic spooked many home sellers who were both afraid of having strangers in their homes and worried they wouldn't be able to find buyers. While more sellers are returning to the market after putting off their sale, there is still a shortage of inventory. When inventory is low and demand is high, you've got all the ingredients you need for a sellers' market. If you put your home on the market now, then you can feel confident that there are many buyers out there who will be interested in making a competitive offer.
Compliments of Virtual Results